WELCOME TO THE ISA CHARITY CHALLENGE TOURNAMENT
TOURNAMENT DATES: 7/27-28, 2019
REGISTRATION DEADLINE:



BOYS & GIRLS U8 - U10: $595
BOYS & GIRLS

U11 - U12: $695
BOYS & GIRLS

U13 - U19: $795




YOU MUST PLAY IN THE BRACKET OF YOUR OLDEST PLAYER - NO EXCEPTIONS!

CHOOSE FROM A LIST OF CHARITIES THAT YOU WANT A PORTION OF YOUR FEES TO BE DONATED TO.

1. A DONATION MADE IN EACH TEAM/CLUBS NAME THAT REGISTERS

2. AN ADDITIONAL DONATION MADE ON BEHALF OF TEAMS WHO WIN THEIR BRACKET.

3. A FINAL DONATION ON BEHALF OF THE CLUB WHO GENERATES THE MOST DONATIONS FROM 1 & 2.
501c3 Non-Profit Charity Options:
6. Financial Aid - ISA assists kids who cannot afford to play soccer.


YOU CHOOSE THE CHARITY YOU WISH TO SUPPORT AT REGISTRATION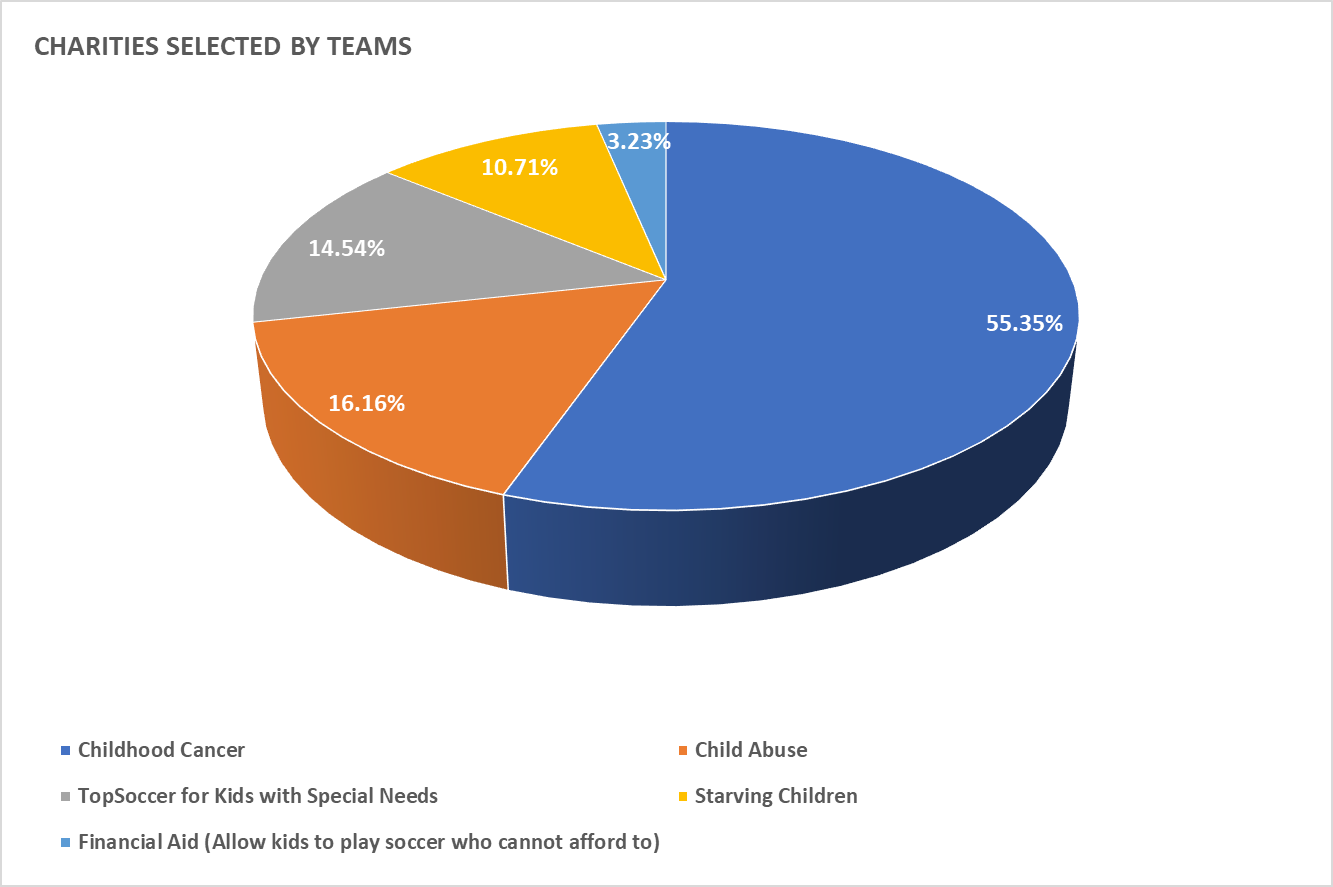 WE OFFER YOUR TEAMS A GREAT EXPERIENCE!
• PRISTINE IRVINE FIELDS...
• NO FRIDAY NIGHT CHECK IN...
• 3-4 GAMES (3 MINIMUM)...
• LONGER GAMES...
• FREE PARKING...
• CLEAN RESTROOMS...
• MINUTES TO RESTAURANTS, BEACHES & PARKS...
• CHAMPIONSHIP MEDALS FOR EACH PLAYER & TEAM TROPHY...
• FINALISTS MEDALS FOR EACH PLAYER...
• TOURNAMENT PINS FOR ALL PARTICIPANTS...
• ACCESSIBLE TOURNAMENT DIRECTOR...
• GREAT PRICES & NO REFEREE FEES
• UNLIMITED GUEST PLAYERS....


• GET IMMEDIATE GOT SOCCER RANKING POINTS...




Take advantage of this Great Value Tournament and prepare your team for league play.



Please let us know what else we can do to make your Irvine World Cup Tournament experience a great one!